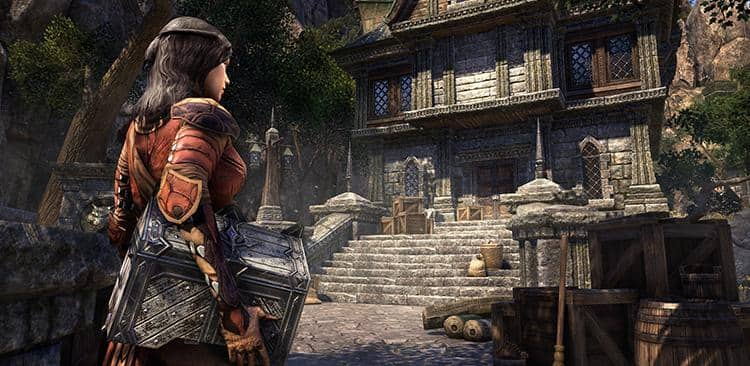 The Elder Scrolls Online's player housing system launches on PC/Mac, Xbox One, and PlayStation 4 in February, 2017.

Homestead, included free with ESO's next major game update, introduces the long-anticipated player housing system. It also includes furniture crafting and robust home decoration options.


With nearly 40 unique homes spread throughout many zones in the base game. Homes can be found in a variety of interesting locations across Tamriel, and each is available for purchase. To choose from over 2,000 individual decorative and furniture options to make each home truly unique. Homestead will allow you to make Tamriel your own like never before.


In addition to this massive new system, Homestead also add Master Crafting Writs, four new Motifs, and updated several sources of itemization in Cyrodiil and the Imperial City. Also Update 13 put a focus on improving the balance across all classes and skills.